Welcome to "Denver PC Tech"
Information Technology Specialists


Your one stop Small to Mid-size Business
(mobile) IT Professionals
Our Vision at Denver PC Tech is dedicated to helping our clients achieve the highest level of efficiency, stability, and stress-free use from their IT Equipment.
Serving business and home environments throughout The Denver Metro Area, The Colorado Front Range, The Western Slope, & beyond!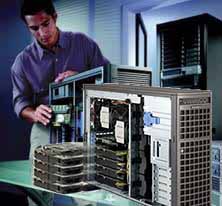 Dedicated Enterprise IT Support Services

Customized to Your Business Operations
Computer Hardware Support & Services
We Specialize in Small Business "IT Solutions That Work! "
Popular Mobile & Contracted Services:

Laptop screen & keyboard replacements
Computer Checkup
Windows Re-install
Data Recovery,
Virus & Malware Removal (PopUps - those pesky ad box's or fake virus warning, registry clean and speed-up-my-pc & sponsor type software poups).
Skype behavior on Windows start-up adjustment
Electronics Recycling -- FREE Pickup & Hauling

Click here for more Services & Details


Free Small Business Consultation & Data Center Tour