Denver PC Technicians
---
Denver PC Technicians
Denver PC Tech -- We're ready to support
all your Small Business (& home) computer repair needs!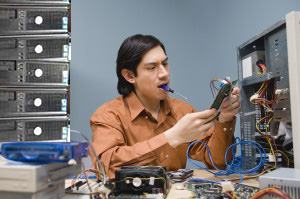 Laptop Repair
Desktop & Workstation Repair
Server Repair
Diagnostics & Troubleshooting
FREE Consultations
On-site and Remote Services
Denver PC Technicians commonly replace burned out laptop screens, keyboards, and even motherboards "off-site".


Other Offsite (services performed in our place of business) included data backup & data restore nesseccitated for a complete reinstall of OS (operating system like Windows 7) on your computer. This includes nurse-maiding the first 150 windows updates and any Office Service Packs etc... as well as bleeding-edge Internet Explorer (even if you don't use it). Its time consuming but we don't like leaving all that to the client because we want your computer system running optimaly before we hand it back over to you.
Repairs also include internal computer component cleaning (dust bunnies out of fans & heatsinks, power supply, video cards, etc), and monitor screen cleaning as applicable.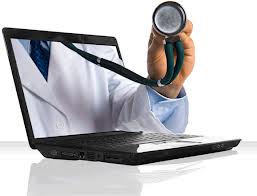 Our "on-site" Mobile Technician Service
is a flat one hour.
We can often remove malware, viruses, and perform data backups and operating system tune-ups in less time than you'll wait in line at the big box store.


Data recovery from failed hard drives is also a possibility.
There is no charge if we can't access it; otherwise, standard hourly rates apply. However, don't let yourself get put in this situation (should a hard drive experience catastrophic failure).....all other computer parts are replaceable, but not your data; we can assist you with a backup solution to prevent this loss. (provided through our sister company Denver Servers (DenverServers.Net).


Internet connection issues are also a typical service request. We cover any and all connectivity issues not directly related to your ISP (internet service provider).


Wake-up problems? - We often see computers failing to come out of sleep mode. This is usually a hardware setting we can adjust quickly over the phone or by online remote login directly to your computer. We also provid a sytem tune-up with remote login.
Denver PC Technicians are Mobile Techs
we may be down the road from you right now.
Remote Services available!!! Some customers prefer us to log in to their computers remotely through the internet and make adjustments and troubleshoot without having to wait for a Denver PC Technician to arrive.
A big time saver!



Free Small Business Consultation & Data Center Tour